Single Column Journaling Bible, 2 inch margins, Red Letter text for Jesus' words, Cross-References
These are my favorite pens to use in my Bible. Obviously you can use any pen. These just don't bleed through!
I just use regular crayons to highlight in my Bible - I love them because they don't bleed through, and you can even erase the color if you mess up. There are also so many different color options.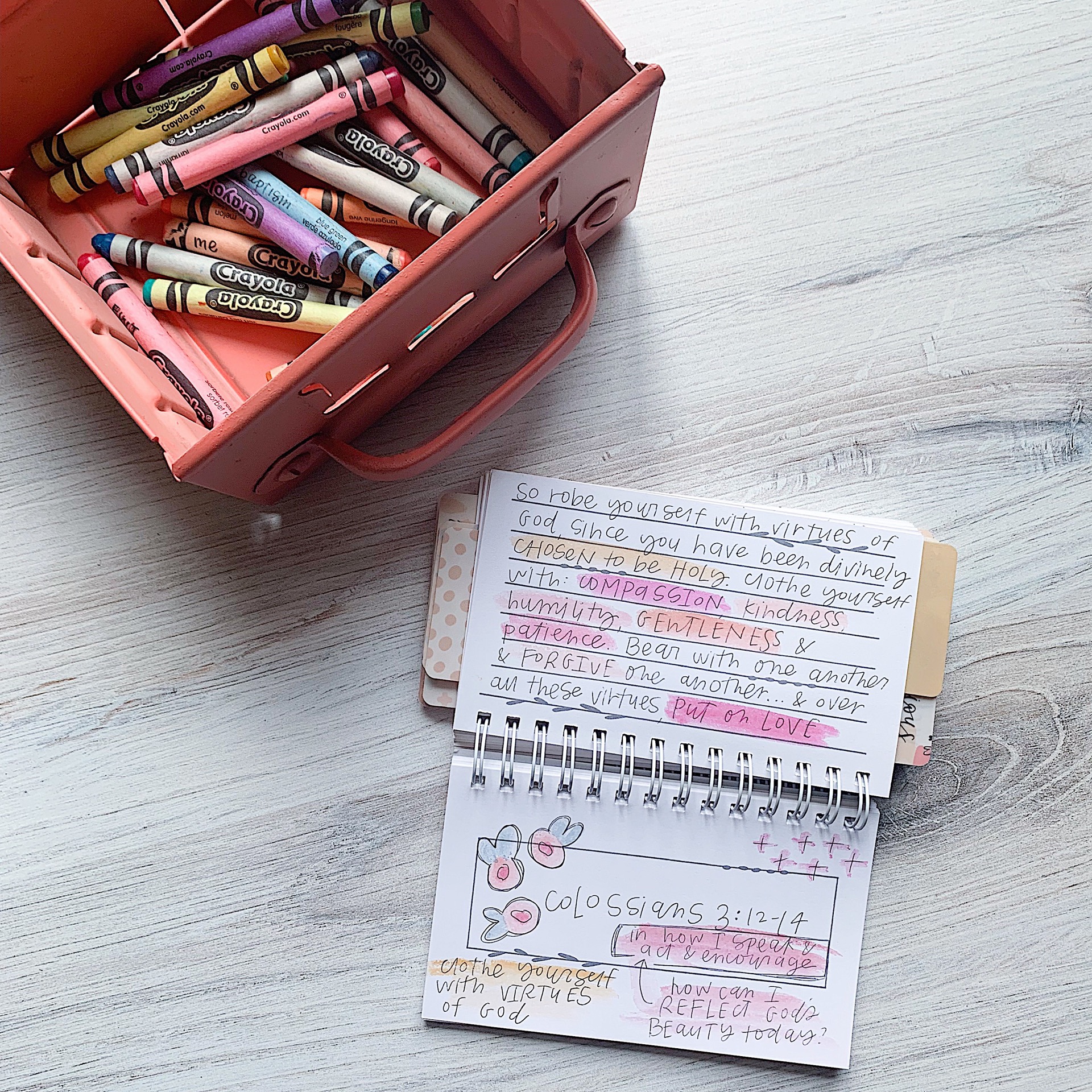 This is my favorite way to memorize scripture. I write the verse, then also prayers or reminders to help me remember. It's small enough to throw in my purse or take on a walk!
This journal is from Cultivate What Matters were created to give you an easy way to connect with God, right where you are!
On each page, you'll get a selection of specially-selected key verses to write out, along with space to write your thoughts, prayers, or whatever God places on your heart
Bible Journaling Stickers
I created stickers that can be digitally downloaded, and I print them on clear sticker paper.
PRIMA MARKETING WATERCOLORS
These are my favorite watercolors! I use the "Tropicals" and Shimmering Lights" set.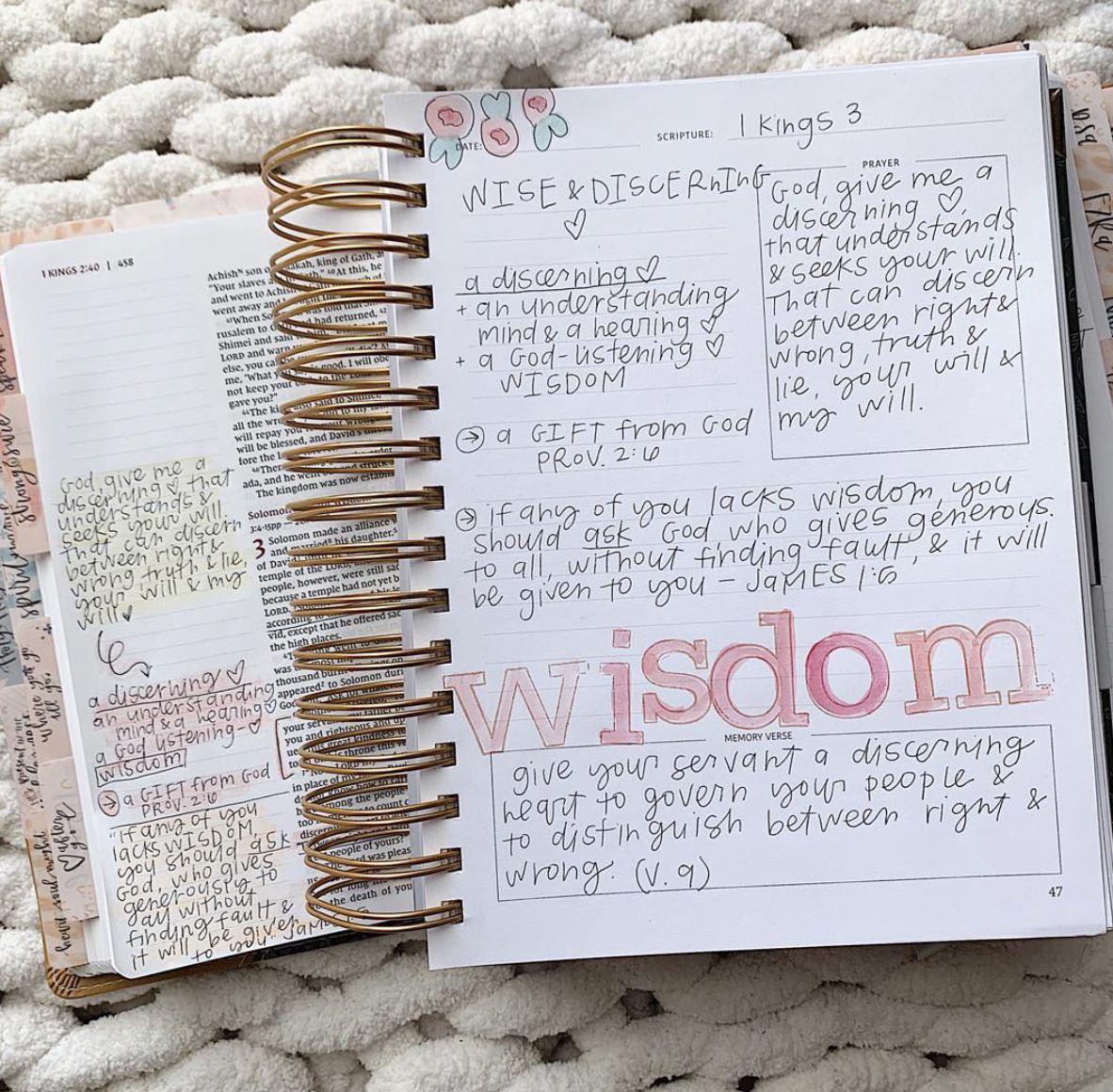 I will only use these to watercolor! Just add water!
Single Column Journaling Bible, 2 inch margins for journaling
Smaller margins, but double-Spaced Text
Double-spaced text, blank page on every other page for journaling
Illuminated scripture journal
One of these books is only one book of the Bible - but this is perfect if you are just studying one book at a time!
ESV LEATHER JOURNALING BIBLE
This is the most beautiful Bible. Unfortunately the single column is no longer being printed, but here is a double column.